Experienced therapists usually would never dream of offering access to the general public to answer mental health, family and relationship questions, but now it is possible through the Marriage Crisis Manager's Emergency Email Response service.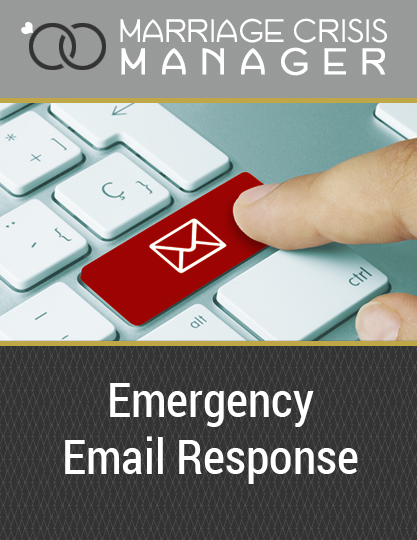 Here, you can send us an email of up to 500-words and expect a response from the highly trained and experienced Marriage Crisis Manager herself within 24 hours! If the Marriage Crisis Manager feels that she cannot appropriately answer whatever question you pose, you will receive a full refund, so rest assured there's no risk here!
When you pose your mental health, family or relationship situation, be sure to specifically describe what it is you want the Marriage Crisis Manager to help you know or understand, in other words, make sure there is a question there for her to answer!