Feeling distressed or completely confused about your relationship? Need a knowledgeable and experienced professional to stay in touch with on a regular basis but know of no one who even does such a thing? Ongoing email and text coaching is the perfect answer for those who are in marriage crisis and have either worn out their friends and families or aren't sure their advice and suggestions are the best (trust us, usually, they are not!!).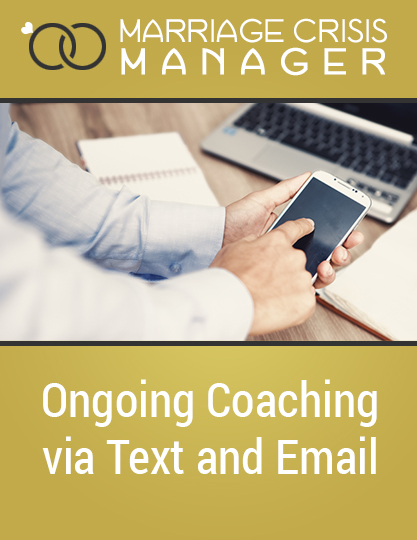 With this intervention you simply sign up for one month of email and text contact with the Marriage Crisis Manager and you can interact regularly with the Marriage Crisis Manager herself, Doctor Becky Whetstone.
If you sign up for this service you may send me one email up to 500-words once a week week and expect to receive a response for each one, and text 6 times a day, and I will respond at least once a day.